Hiking Trails - Megeve is a mountain village nestled between a charming valley and high mountains. Its geographical location in the heart of the Alps and at the crossroads between the Aravis and Beaufortin mountains makes Megeve a paradise for climbers. During winter skiing and snowshoeing are the star, but in summer it is an adventurer's paradise. There are many
summer activities
to do such as hiking. For those of you who are looking for the most beautiful hiking trails, here are the best and most beautiful hiking trails in Megeve:
1. Mont Joux, Croix du Christ, Hermance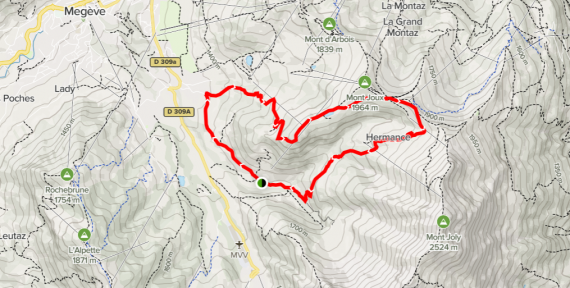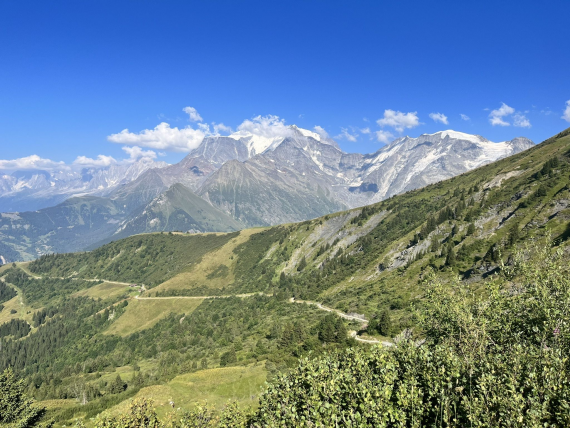 This is a circular hiking trail that has a length of 12.2km. the time it takes to complete this trail is around 4 hours and 5 minutes so make sure you bring enough supplies. During the trip, you will be treated to views of Mont Blanc, Aravis, Val d'Arly, and the Arve Valley which can be beautiful. Your journey will start from the Route du Planay, walk through the small hamlets that will take you to the Routes de Crêtes and the route will end in Hermance. This scenic trail is very popular as a great place for bird watching, hiking, and walking with friends or family. It is truly a stunning hike between high mountain landscapes, farms, and mountain meadows.
2. Mont Joux and Mont d'Arbois Via Chemin du Maz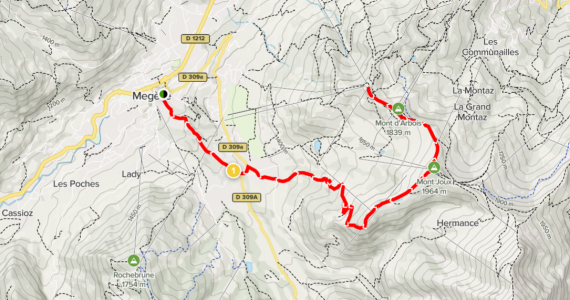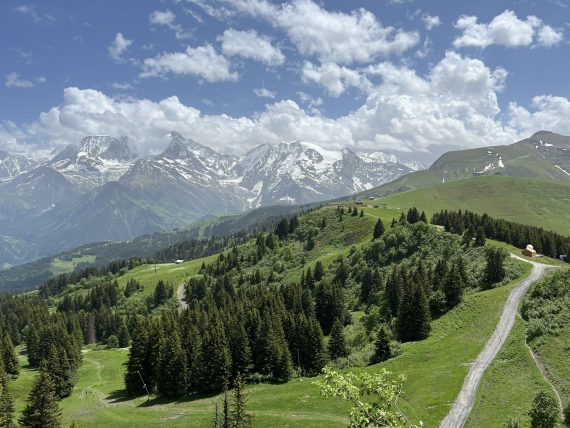 Another hiking trail that you must try is the Mont Joux and Mont d'Arbois Via Chemin du Maz route. This 18km long trail will lead you to climb Mont Joux and Mont d'Arbois. This trail is very popular for backpacking and hiking lovers because something very beautiful awaits at the top there. This line will take you to the first stop which is Mont Joux. Along the way, you will see the very beautiful Mont Blanc massif. Don't be carried away by its beauty because the next trip will go to Mont d'Arbois and when you reach the top, you will enjoy the magnificent view of Mont Blank. You can rest and enjoy the view like heaven by eating at the
altitude restaurant
before you descend. This trail is quite challenging and difficult so it requires good physical condition and knowledge of the mountain environment is also required. Although challenging but it will be worth the view you get
3.
Col du Jaillet - Petit Croisse Baulet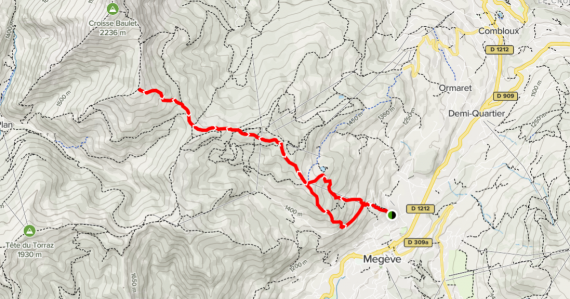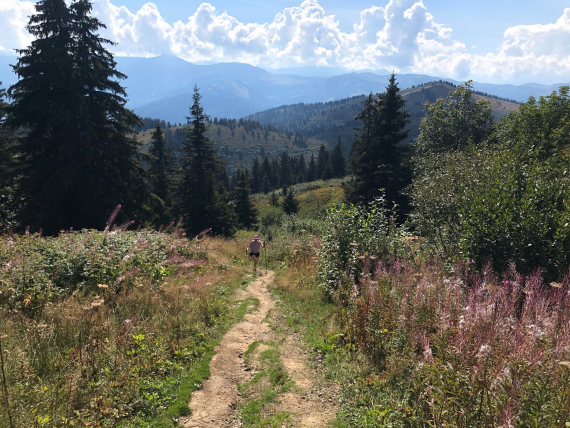 This trail is no less impressive than other hiking trails. The Col du Jaillet - Petit Croisse Baulet hiking trail is 12.9km long and it will take you about 5 hours and 32 minutes to explore it. April to September is the best time to explore this trail. The journey starts from Megeve towards
Col du Jaillet
. The Col du Jaillet is marked with a Roman marker indicating that the place was occupied since Antiquity. The journey continues down the path to Petit Croise Bulet. During the trip, you will be treated to a magnificent panorama of the majestic Haute-Savoie mountains and the Mont Blanc glacier. At its peak, you'll get an unobstructed 360° view of the Mont Blanc massif and the Aravis chain. Make sure your camera battery is fully charged. This hiking trail has the characteristics of bushes, mountain meadows, and forests that can protect you from the summer heat. You can also take the mountain tram to get on or off.
Thus our review of the hiking trails in Megeve that you can choose. If you're looking to book accommodation during your stay in the Megeve, Domaine Des Meuniers otherwise known as The Ecolodge Megeve is one of the best
Chalet Megeve
you can book. The location is in a Mountainous range of Mont d'Arbois. We have 2 options for small or large groups of guests. Chalet Les Meuniers, our mountain Chalet for up to 14 people, or Flat Les Meuniers, our twin flats at the foot of the slope for 2-6 people near the center of Megeve. Our properties will be the ideal choice for your getaway vacation while feeling the traditional Alpine village atmosphere with a breathtaking view of Mont d'Arbois. You can place an order by visiting the website
www.theecolodgemegeve.com