Are you a food enthusiast searching for a culinary adventure? Look no further than Megève, a charming town in the French Alps renowned for its luxury dining scene. Megeve is not only a winter wonderland but also a destination for food lovers to embark on a culinary tour. With its beautiful scenery and picturesque Alpine setting, Summer in Megeve offers the perfect backdrop for exploring its many Michelin-starred restaurants. Megève boasts several Michelin-starred restaurants, each offering its unique take on contemporary French cuisine. Among them is La Dame de Pic - Le 1920, a two-Michelin-starred restaurant helmed by the acclaimed chef Anne-Sophie Pic. With its innovative menu, elegant atmosphere, and stunning mountain views, La Dame de Pic - Le 1920 is an exceptional culinary experience that you won't want to miss.
La Dame de Pic - Le 1920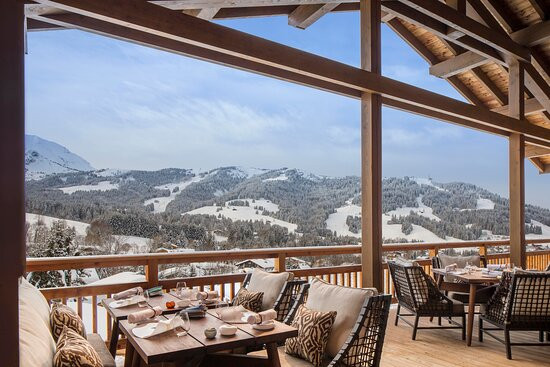 La Dame de Pic - Le 1920 is an iconic restaurant located in the heart of the French Alps, in the charming town of Megève. The restaurant was first opened in 2009 by the world-renowned chef Anne-Sophie Pic, who comes from a family of chefs that have been at the forefront of French gastronomy for generations. Anne-Sophie Pic's great-grandfather started the family's first restaurant in 1889, and since then, the family has continued to innovate and excel in the culinary arts.

La Dame de Pic - Le 1920 quickly gained critical acclaim, receiving its first Michelin star within its first year of operation, and a second star just three years later. The restaurant's success is a testament to Anne-Sophie Pic's culinary expertise, which draws on her experience working in some of the world's most renowned restaurants. The restaurant's menu is a reflection of her passion for using fresh, seasonal ingredients and reinterpreting classic French dishes with a modern twist.

Located in the luxurious Four Seasons Hotel in Megève, La Dame de Pic - Le 1920 offers a dining experience that is both elegant and intimate. The restaurant's interior is decorated with soft lighting and warm wood accents, creating a cozy and welcoming atmosphere. The restaurant also features a beautiful terrace that offers stunning views of the surrounding mountains, making it the perfect spot to enjoy a meal on a sunny day.
The Cuisine
La Dame de Pic - Le 1920 is renowned for its modern French cuisine, which draws inspiration from traditional dishes while incorporating innovative techniques and unexpected flavor combinations. Chef Anne-Sophie Pic's approach to cooking is based on her belief that food should be an emotional experience, and each dish on the menu is carefully crafted to evoke a particular feeling or memory.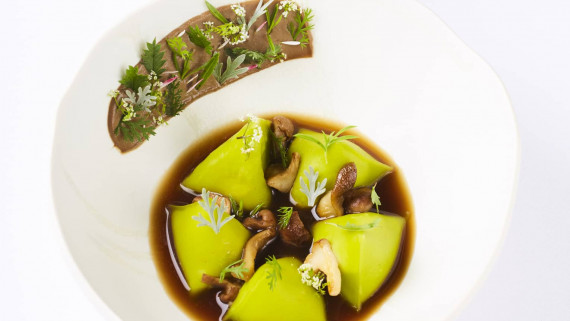 One of the signature dishes at this Megeve Michelin Star Restaurant is the famous Berlingots, which are handmade pasta filled with cheese, served in a light mushroom broth. This dish perfectly embodies Anne-Sophie Pic's approach to cuisine, as it takes a classic dish and reinvents it in a way that is both surprising and delicious. Other standout dishes on the menu include the lobster with roasted shellfish, the pigeon with spiced jus, and the scallop with lemongrass and yuzu.

In addition to its exceptional cuisine, La Dame de Pic - Le 1920 is also known for its stunning presentation. Each dish is beautifully plated and presented in a way that is both visually striking and perfectly complements the flavors of the food. The restaurant also offers a range of wine pairings, carefully chosen to enhance the flavors of each dish and provide a complete sensory experience.

In terms of pricing, La Dame de Pic - Le 1920 is definitely on the higher end, with the tasting menu starting at around €380 per person. The à la carte menu can also be quite pricey, with starters ranging from €70-€130 and main courses from €130-€170. However, the quality of the food, the exceptional service, and the stunning presentation all combine to create a truly memorable dining experience that is well worth the investment.
With so many restaurants popping up in Megeve, La Dame de Pic - Le 1920 isn't the only restaurant you can visit. There are many other popular restaurants such as La Table de l'Alpaga, Flocons de Sel, Les Enfants Terribles, and many more. Each restaurant has a different atmosphere and different special dishes, so feel free to explore. Hopefully, this restaurant reference can help you to find a restaurant that suits your taste.
After indulging in the exceptional dining experience, there is no better way to complete your Megeve vacation than with a stay at a luxurious chalet. Imagine waking up to stunning mountain views and breathing in the fresh alpine air while sipping on a warm cup of coffee or tea. With a variety of chalets available in Megeve, ranging from cozy and rustic to grand and luxurious, there is something for everyone.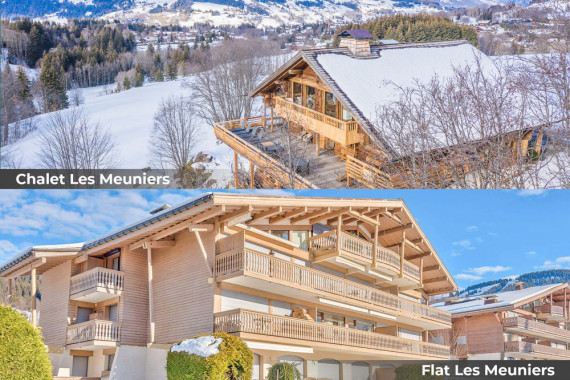 One that is recommended for you is Chalet Les Meuniers. One of the traditional wooden chalets in Megeve which offers a panoramic view of the valley directly from the large terrace. This traditional wooden chalet has an impressive 450m2 and has bedrooms to comfortably accommodate up to 12 adults and 2 children. You can relax in the very large living room, complete with a double chimney rotisserie, perfect for a cozy evening with family and friends. Some of the other facilities that you can get are complete kitchen equipment, a gym room for you to exercise, and other facilities you can see HERE.

But if you are on vacation to Megeve with a few people, you can choose Flat Les Meuniers as a place to stay. This apartment in Megeve has a beautiful view of the golf course and the facilities you get are very complete, starting from a kitchen set, bathroom, toilet, a large wardrobe to store your belongings, free car parking, and swimming pool access during your stay. To find out other facilities and promo prices for this month, you can see it HERE.