Megeve in summer is truly a magical place to spend your family holidays. This charming Alpine town offers stunning natural beauty, with lush green forests, picturesque streams, and snow-capped peaks in the distance. Megeve is the perfect place to escape the hustle and bustle of city life and enjoy quality time with your loved ones. There are many activities that families can enjoy together in Megeve in summer, including hiking, cycling, horseback riding, fishing, and golfing. One particularly exciting option for families is the Megeve Summer Camp, which provides a unique and enriching summer experience for children and teenagers.
Megeve Summer Camp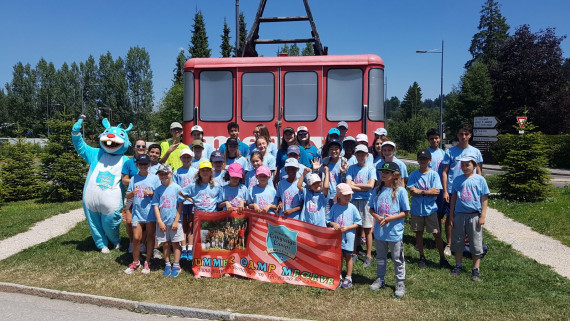 Megeve Summer Camp is an exceptional program that offers children and teenagers an unforgettable summer adventure in the French Alps. The camp provides a perfect combination of outdoor activities, cultural immersion, and personal growth in a beautiful and safe setting. Megeve Summer Camp is interesting to follow because it is designed to inspire young people to try new things, learn new skills, and gain self-confidence. The campers are encouraged to challenge themselves in a supportive and nurturing environment while making new friends from all over the world. The program lasts for two weeks and is packed with a wide range of activities, including mountain biking, hiking, rock climbing, paragliding, zip-lining, swimming, and rafting. In addition to outdoor adventures, the campers have the opportunity to learn about the local culture and language through various workshops and excursions. The program also includes leadership and team-building activities, which help campers develop their interpersonal skills and foster a sense of community. Overall, Megeve Summer Camp is an excellent choice for families who want to provide their children with a fun and enriching summer experience that will help them grow and thrive.
How To Join Megeve Summer Camp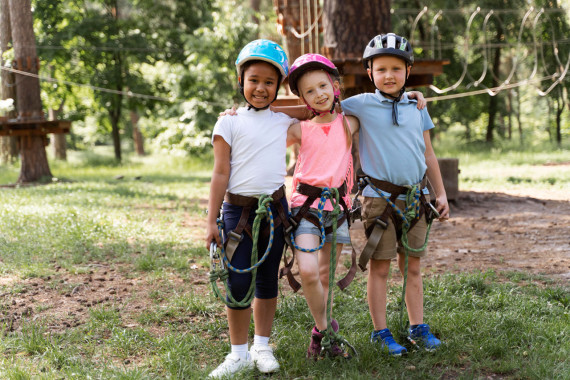 Megeve Summer Camp is open to children and teenagers between the ages of 8 and 17 who are looking for a fun and enriching summer adventure. The camp welcomes campers from all over the world and is designed to provide a safe and supportive environment for all participants. To join the Megeve Summer Camp, interested families can visit the camp's website and fill out an online registration form. The website provides detailed information about the camp's programs, activities, and accommodations, as well as answers to frequently asked questions. The camp's staff is also available to answer any additional questions or concerns that families may have. The cost of Megeve Summer Camp varies depending on the length of the program and the chosen activities. The camp offers both a two-week program and a four-week program, with prices ranging from €3,950 to €7,250. The cost includes all meals, accommodations, and activities, as well as transportation to and from the Geneva airport. Pricing and service information may change at any time. So to be sure, please visit the website.

For parents visiting Megeve with their children, Megeve Summer Camp provides a wonderful opportunity for kids to engage in fun and educational activities while their parents enjoy some much-needed alone time. Megeve offers a variety of activities that are perfect for couples looking to spend some quality time together. Whether you want to go on a romantic hike, enjoy a leisurely bike ride, or relax at one of the many spas in the area, Megeve has something for every couple. Apart from these activities, Megeve offers a number of delicious restaurants such as Flocons de Sel and La Table de l'Alpaga which are known as Megeve's Michelin star restaurants.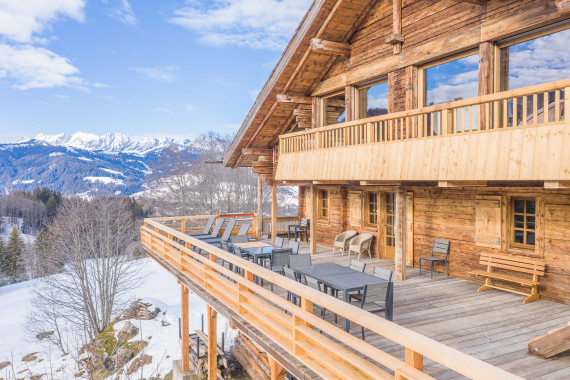 If you're planning a holiday in Megeve and looking for the perfect place to stay, Chalet Les Meuniers is the ideal choice. This beautiful chalet Megeve is offering stunning views and a peaceful retreat from the hustle and bustle of city life. With luxurious amenities and spacious accommodations, Chalet Les Meunier is perfect for families, couples, and groups of friends alike. Whether you're looking to hit the slopes or simply relax in a cozy mountain setting, this chalet Megeve is the perfect home away from home. The property is conveniently located near all of the best restaurants, shops, and attractions that Megeve has to offer, so you can easily explore the area and make the most of your stay. With its perfect combination of comfort and luxury, Chalet Les Meunier is truly the right property for your holiday in Megeve.