The Best Restaurant In Megeve - Megeve is one of the favorite ski resorts by tourists during winter or summer. This is of course because of the millions of charms it has. Megeve in winter you can do many things such as skiing, snowboarding, sledging, winter hiking, and many more. While Megeve in summer you can do exciting things such as mountain bikes, golf, hiking, paragliding, and many more.
Not only is it sporty with its sports, but Megeve is also famous for its many restaurants that serve extraordinary food. So, this article will discuss about 4 Best Restaurant Recommendations in Megeve. If you want to know the full review and other Megeve restaurant recommendations, please read this article to the end. Get ready to be tempted!
La Table de l'Alpaga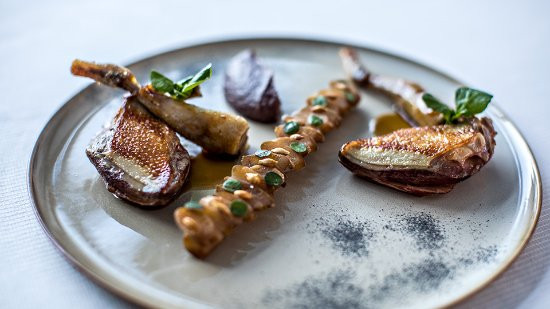 La Table de l'Alpaga can be said to be one of the best Gastronomique Restaurants in France. This is evidenced by this restaurant getting 2 stars from Michelin Stars since 2020. Chef Anthony Bisquerra will serve spectacular dishes by taking inspiration from the Alpine environment to craft menus that mirror the changing seasons. Passionate about taste for good produce, he offers an exclusive menu using vegetables to which he pays special attention. La Table de l'Alpaga is a recommended restaurant for tasty halibut, soup and amuse bouches. Guests also love the perfectly cooked parfaits. Coupled with the great service from the staff, the serene atmosphere, and the beautiful decor. Tasting menus start from $147 for six courses.
Also read 5 Best Altitude Restaurants In Megeve for those of you who want to experience a delicious meal at the top of a mountain with stunning views of the Alps.
Flocons de Sel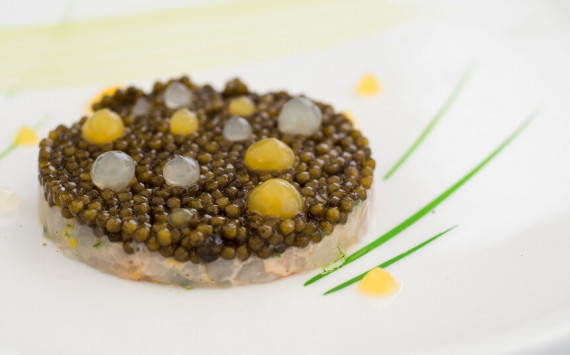 Les Flocons attracts visitors to Megeve just as the resort's ski slopes tempt visitors. Flocons de Sel offers a unique setting for a romantic dinner, a friendly lunch with friends, or a meal with family. Chef Emmanuel Renaut with his skill and taste will conjure local mushrooms, spices, and wildflowers into extraordinary dishes to satisfy the most discerning gastronome. With an understated dining area, blonde wood beams, minimal décor, and views of the mountain through floor-to-ceiling windows, it's no surprise that this restaurant has been awarded 3 stars in the Michelin Guide. The gourmet restaurant "Flocons de Sel" is open for dinner Monday, Thursday, Friday, Saturday, and Sunday; and for lunch on Friday, Saturday and Sunday. A chic casual dress is required (no shorts, or flip-flops in the summer). The prix-fixe menu is around $190 at lunch and $280 at dinner.
Cosa Papa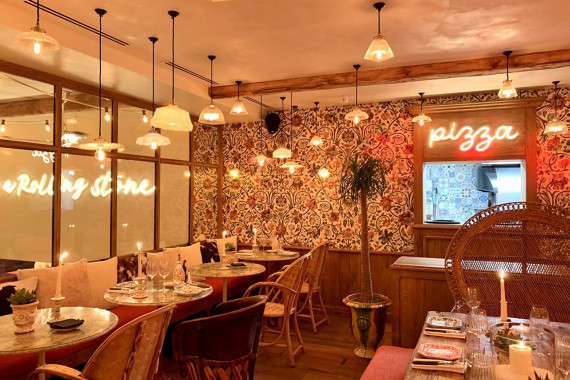 Cosa Papa is an upscale Trattoria located in an old casino and there is a bowling alley that has 3 lanes. This upscale trattoria offers Italian specialties such as a selection of antipasti and 100% Neapolitan pizzas that are perfect for sharing moments with family or friends. You'll never forget the experience of dining under the glass roof of the arcade with its cozy and beautiful decor. Having fun together in the bowling area and creating warmth in the restaurant is something that is perfect. Book your lane and your table in advance. ($20 per game for up to five people).
Chacha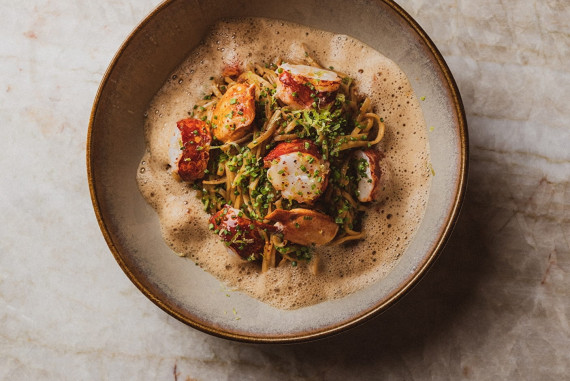 ChaCha sounds like a meeting place for off-piste tourism located right in the heart of the Megeve resort. Great location when you're done skiing and want a drink while remembering our most beautiful ski descent. The evening will also be perfect when you try the dishes served by three-star chef Emmanuel Renault. Crispy polenta, mountain charcuterie to share, fire-grilled pork chop, and seasoned mustard will keep your taste buds from swaying. Dinner with live concerts and DJ sets every night starting at 7 pm will assure you that it is the best day ever.
Thus a review of the best restaurant in Megeve. What do you think? Have you decided which restaurant you want to visit? Hopefully, this article can help you to make a decision. For recommendations for places to stay, Domaine Des Meuniers or known as The Eco Lodge Megeve which is one of the best Chalet Megeve is the best choice when you're looking for a hotel in Megeve. The location is in a Mountainous range of Mont d'Arbois. We have 2 options for small or large groups of guests. Chalet Les Meuniers, our mountain Chalet for up to 14 people, or Flat Les Meuniers, our twin flats at the foot of the slope for 2-6 people near the center of Megeve. Our properties will be the ideal choice for your getaway vacation while feeling the traditional Alpine village atmosphere with a breathtaking view of Mont d'Arbois. You can place an order by visiting the website www.ecolodgemegeve.com