Best Paragliding Spots - Paragliding is another name for enjoying beauty with adrenaline. When you soar by the sea or dive across mountains, any fear is quickly replaced by awe. Of all the activities in the air, paragliding is the most fun.
Paragliding can be done all over the world, but there are some of the best places that offer beautiful views and good instructions so making them suitable for beginners. Here we have summarized the 5 best paragliding spots in the world.
1. Chamonix, French Alps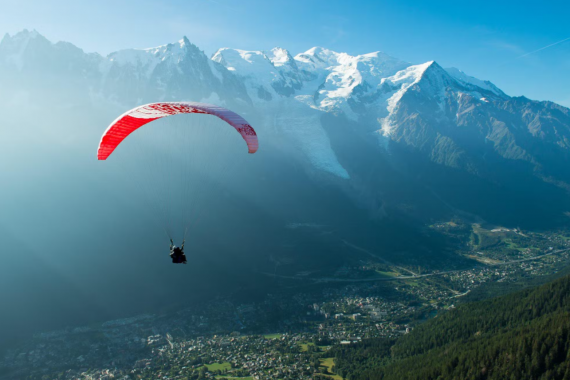 This paragliding spot must be included in your list because this spot offers you views of the Mont Blanc mountains from a height that is the highest peak in Europe. You will see stunning glaciers and the high peaks of the French Alps whose beauty is unmatched.
2. Hautes Alpes, France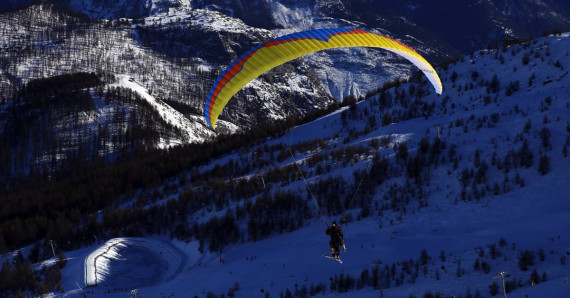 This place is just a ski destination in winter. But when summer comes, this will turn into a paragliding spot and a paraglider paradise. Flying over the Alps which is the largest mountain range in Europe is an achievement in life that you must earn. This paragliding spot offers beautiful views and a good paragliding school so that you who are beginners can still feel the excitement.
Also read the article about 5 Best Paragliding France for those of you who are planning a summer holiday to the France.
3. Lima, Peru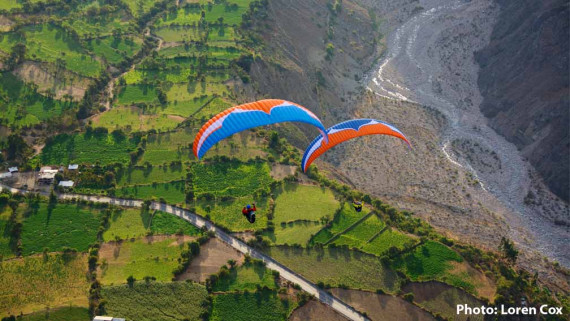 Lima is a paragliding spot in South America that offers a unique view that is a combination of urban and beach views. By having 37 peaks, this is the perfect place for those of you who are height enthusiasts by being able to choose 1 peak among them. By choosing the right route, you can pass some of the oldest temples in the Western Hemisphere that are 4000 years old.
4. Lake Garda, Italy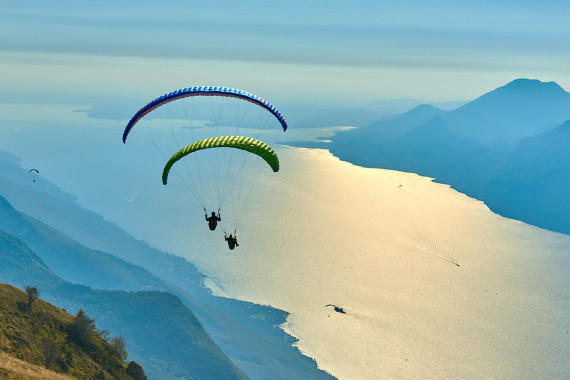 In Italy, more precisely in Northern Italy, you can also find beautiful paragliding spots. You will glide over the blue waters of Lake Garda which is the largest lake in Italy and is surrounded by green mountains. With 20 to 40 minutes you can be satisfied admiring the beauty of Lake Garda from above. The best seasons to try paragliding on Lake Garda are Spring and Summer.
5. Ölüdeniz, Fethiye, Turkey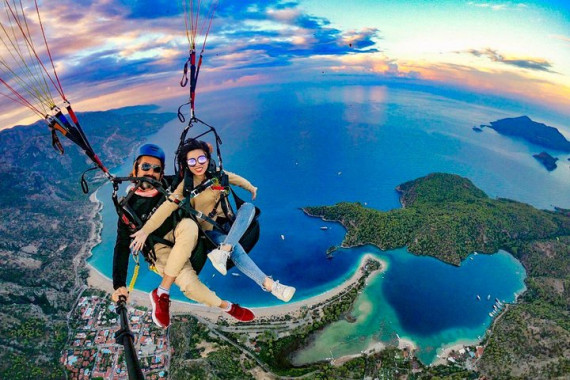 Not only famous for its kebabs and air balloon tourism, Turkey is also famous for its amazing paragliding spots. This spot is located in southern Turkey and provides an unforgettable flight. You can see the stunning blue lagoon below after taking off from Mount Babadag, which is 2000 meters high, or even from a higher peak. The best part is, you can enjoy this paragliding all year round.
That's the article about the 5 best paragliding spots in the world. Now it's up to you to choose the right place! Not an easy thing right? Whichever place you choose, we guarantee it's all good and an unforgettable place.