Luge 4S Megeve - Megeve is a very pretty and picturesque town that has retained its heritage and old country charm being a popular resort both winter and summer in France.
In winter, the city becomes an idol for spending the winter holidays. There are many activities that you can do here when winter comes, such as skiing, snowboarding, winter hiking, fat biking, ice skating, and dog sledding. Which part do you like the most? You can try them all and it will definitely be an unforgettable experience.
How's the summer in Megeve? Summer in Megeve is as exciting as winter in Megeve. There are many outdoor activities that you and your family can do together such as playing golf, hiking, mountain bikes, paragliding, and canyoning. Not only that, there is one more exciting activity that you can do and I'm sure it will be the best thing for summer, namely sledding. Yes, this is like a rollercoaster but with a very beautiful mountain view.
What is Luge 4S?
Luge 4S is a type of toboggan ride that takes place on a specially designed track. The location is at the Route du Mont d'Arbois, just a few minutes away from the center of Megève. It is situated on the slope of Mont d'Arbois, which offers stunning views of the surrounding mountains.
Luge 4S Megeve is an experience that is hard to describe in words. The combination of speed, twists, and turns creates an exhilarating ride that is suitable for visitors of all ages. The stunning views of the surrounding mountains add to the experience, creating a breathtaking adventure that will stay with you for a long time.

With a track length of more than 900 meters and speeds that can reach 45 kilometers per hour, you will experience a 10-minute journey full of thrilling twists, turns, and falls. An exhilarating experience that will leave you breathless.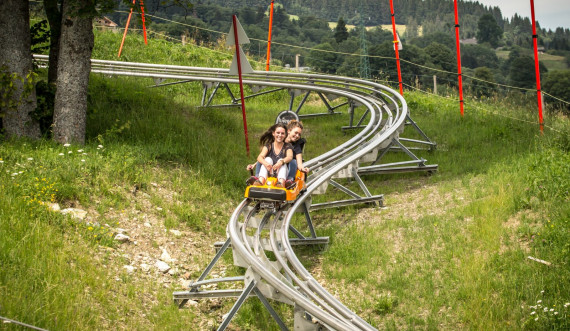 Why Choose Luge 4S Megeve?

Luge 4S Megeve is the perfect winter activity for thrill-seekers and families alike. The ride is suitable for children aged three and up, making it an excellent option for families with young children. The track is also well-maintained and safe, so you can enjoy the ride without worrying about safety.

Aside from the thrill of the ride, Luge 4S Megeve also offers stunning views of the surrounding mountains. The ride takes you through forests and open fields, providing a unique perspective of the picturesque French Alps.
The Rules Of Luge 4S

To enjoy Luge 4S Megeve, there are age rules that need to be followed. Riders must be at least 8 years old and have a minimum height of 1.25 meters. However, children under the age of 8 and under 1.25 meters tall can enjoy Luge 4S as a passenger with a responsible adult.

Riders should be able to understand safety instructions and have the sufficient physical and mental ability to enjoy the activity safely. Riders should also be able to maintain a lying position during the ride.

Additionally, children under the age of 14 must always be accompanied by a responsible adult when riding Luge 4S Megeve.
Make sure to comply with age rules and other requirements to enjoy Luge 4S Megeve safely and have a great time. For updated information, you can check it directly on this website.
Technical information
Length ascent: 365 linear meters
Length descent: 715 linear meters
Elevation: 95 meters
Average slope: 13.5%
Capacity: 300 sleds/hour
13 curves
Average duration (including ascending time): 6 minutes of sensations, laughter, and emotions
Maximum speed: 36 km/h.
Thus the review article about Luge 4S Megeve, the best sledding in Megeve France. Hopefully, this article can make you more excited to come to Megeve and add sledding in Megeve France to your summer holiday to-do list. When you come here, make sure you have a place to stay. Even if you don't have one, I recommend one of the best accommodations in Megeve, namely The Ecolodge Megeve.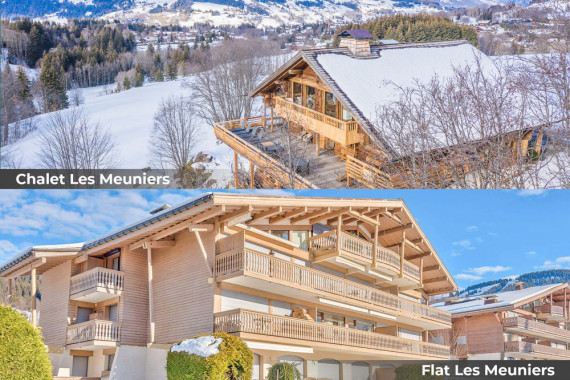 Eco Lodge Megeve has 2 property options for you. For those of you who want to stay in a traditional wooden mountain chalet atmosphere, Chalet Les Meuniers is the right property. This is one of the best chalet Megeve offering a panoramic view of the valley directly from the wide terrace. The facilities that you get during your stay consist of 8 bedrooms, five bathrooms, a very large living room, a double chimney rotisserie, complete kitchen equipment, a gym room for you to exercise, and other facilities you can see HERE.
However, if you prefer the apartment type, you can rent Flat Les Meuniers which is one of the apartments in Megeve that has many types of rooms and can accommodate up to 10 people. While staying here, you get free access to an indoor swimming pool/sauna and only 10 minutes walk to the nearest ski lift. Click HERE to find out the facilities and promo prices this month.