Flocons de Sel Megeve is a three Michelin star restaurant located in the town of Megeve in the French Alps. This restaurant was founded in 1998 by a famous chef named Emmanuel Renaut and has been a famous culinary destination around the world for more than two decades.
The History And Philosophy Of The Flocons De Sel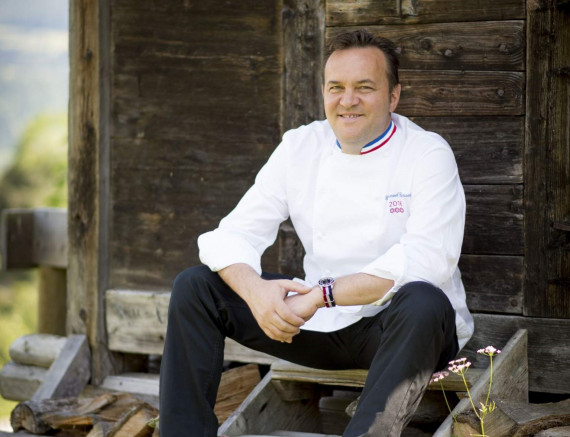 Emmanuel Renaut started his career as a chef in Paris before moving to the beautiful mountainous region around Megeve in 1998. He opened the Flocons de Sel restaurant as a personal project, with the aim of creating a unique and memorable culinary experience that reflects the beauty of the natural surroundings.

With his eco-friendly culinary philosophy and deep respect for local ingredients, Emmanuel Renaut even sources his food in the surrounding mountains, forests, and valleys. He was also not careless in cultivating it. He uses traditional cooking techniques to create dishes that showcase the natural beauty of these ingredients.

In a short time, this restaurant gained international recognition and started to attract the attention of gourmets around the world. In 2006, Flocons de Sel was awarded three Michelin stars, which ranks it among the best restaurants in the world.
The Menu At Flocons De Sel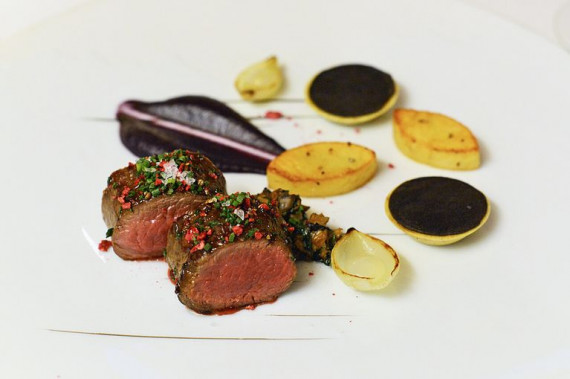 The menu at Flocons de Sel changes with the seasons, with Emmanuel Renaut and his team creating new dishes that reflect the flavors and ingredients of each time of year. The restaurant's signature tasting menu is a culinary journey that takes diners through a range of textures, flavors, and aromas, from delicate amuse-bouches to rich and hearty main courses.

One of the most iconic dishes on the menu is the "Arctic Char," a beautifully presented dish that showcases the flavors of the mountain stream. The dish features poached arctic char with beetroot sorbet, horseradish cream, and a variety of fresh herbs, all presented on a bed of stones and moss to evoke the natural setting of the fish's habitat.

Another standout dish is the "Crayfish," which features freshwater crayfish from the nearby Aravis mountains, poached in a lightly spiced broth and served with pickled vegetables and a creamy bisque made from the crayfish shells.
The Experience At Flocons De Sel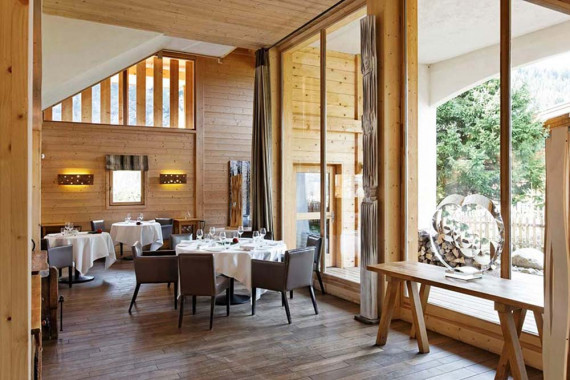 Beyond the exceptional cuisine, dining at Flocons de Sel is an experience in itself. The restaurant's interior is warm and inviting, with a cozy fireplace, exposed wooden beams, and a rustic yet elegant decor that reflects the region's heritage.

The service at Flocons de Sel is also exceptional, with a team of knowledgeable and attentive staff who are passionate about sharing the story behind each dish and the ingredients that make it so special. Diners can choose to enjoy their meal in the restaurant's main dining room, which seats up to 25 people, or in the more intimate setting of the chef's table, which offers a front-row seat to the culinary action in the kitchen. Immediately book a table HERE before you really lose the opportunity.
Flocons de Sel isn't the only restaurant in Megeve, France to be awarded a Michelin Star. Other restaurants such as La Table de l'Alpaga, Le Coin Savoyard, La Ferme de Mon Père, La Dame de Pic - Le 1920, and Les Enfants Terribles are restaurants that have received the Michelin Star title too.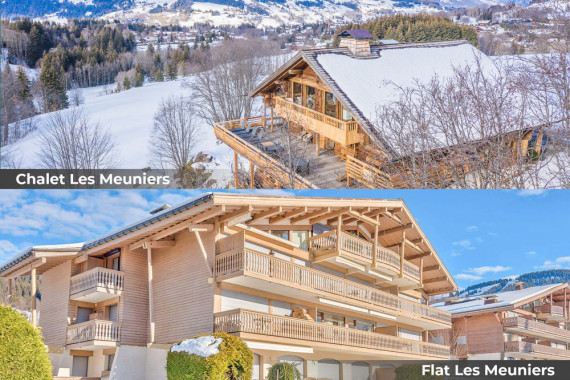 Flocons de Sel is only 17 minutes away from The Ecolodge Megeve which has 2 properties with various room options. Chalet Les Meuniers is a traditional wooden mountain chalet in Megeve which offers a panoramic view of the valley directly from the large terrace. Some of the facilities that you can enjoy while staying at Chalet Les Meuniers such as 8 bedrooms, five bathrooms, a very large living room, a double chimney rotisserie, complete kitchen equipment, a gym room for you to exercise, and other facilities you can see HERE.
Flat Les Meuniers is our property of several apartment options for those of you who are on with a smaller group. With a variety of rooms available, this flat can accommodate from 2 to 10 people with free access to an indoor swimming pool and sauna and only 10 minutes walk to the nearest ski lift. Click HERE to find out the facilities and promo prices this month.