Megeve is a popular ski destination known for its beautiful mountain scenery, excellent ski slopes, and vibrant nightlife. As a famous ski destination, Megeve also has many après-ski bars where skiers can relax, warm up, and socialize after a day on the slopes. One of the famous après-ski bars is Cocoon Club Megeve.

Cocoon Club Megeve is a dynamic night club doubles as an après-ski bar. Located in the heart of the city, Cocoon Club offering a warm and inviting atmosphere, a variety of drinks and light snacks, and a lively social scene.
As soon as you step into Cocoon Club Megeve, you'll be struck by its elegant and futuristic atmosphere. The club boasts a stunning interior design with state-of-the-art technology, creating a stylish and sophisticated atmosphere. This is the perfect place to unwind after a day on the slopes, whether you're looking to catch up with friends or simply enjoy a drink and some music.

One of the standout features of Cocoon Club Megeve is its wide range of night entertainment. From dancing to DJ music, there's always something happening at the club, making it a popular and lively après-ski destination. And with its music selection, the club is a popular spot for electronic music enthusiasts, as it plays a wide range of music, from techno and house to electronic.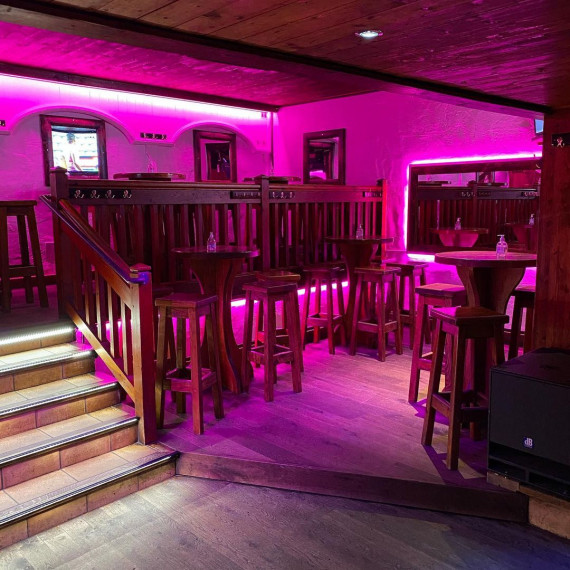 For those looking for a more exclusive experience, Cocoon Club Megeve also offers a VIP area. This private space is complete with a private bar and special services, making it the perfect place to enjoy a night out with friends or a special occasion. In addition to its stunning atmosphere and night entertainment, Cocoon Club Megeve is also known for its professional and friendly staff. The club's staff is dedicated to ensuring that every visitor has a pleasant and safe experience, so you can relax and enjoy your night out.
Finally, Cocoon Club Megeve is also accessible and affordable, making it an attractive option for après-ski activities. The club offers a variety of promotions and discounts, so you can enjoy a night out without breaking the bank. And with its convenient location in the heart of Megeve, you can easily make your way to the club after a day on the slopes.

In conclusion, Cocoon Club Megeve is the perfect après-ski destination for those looking for a warm, inviting, and lively atmosphere. Whether you're looking to catch up with friends, enjoy some music, or simply unwind after a day on the slopes, Cocoon Club Megeve has something for everyone. So, if you're visiting Megeve for a ski vacation, be sure to add Cocoon Club Megeve to your list of must-visit après-ski destinations.

The last, if you have planned exciting places to visit in Megeve but are still confused about finding a place to stay, you can choose Chalet Les Meuniers or Flat Les Meuniers as an option. Chalet Les Meuniers is a traditional wooden chalet that can accommodate up to 12 people. With its wide terrace, you will be satisfied to enjoy the panoramic view of Mont d'Arbois. To find out the facilities that you will get and information about promo prices, please CLICK HERE. If you feel you prefer living in an apartment, then our Flat Les Meuniers is the right choice for you. Offering views of a beautiful golf course and free access to an indoor swimming pool, this apartment in Megeve can accommodate up to 10 people. Due to its strategic location, you only need a 3-minute walk to the meg bus stop and a 7-minute drive to the center of Megeve. For information on the facilities that you will get and information on promo prices, please CLICK HERE.