As a popular place with ski lovers in winter, of course Megeve also has apres ski bars as an inseparable part of this winter sport. Gathering while telling stories of excitement after skiing accompanied by music and delicious drinks is an atmosphere that you will miss after your winter vacation in Megeve is over. Because it can only be found once a year, so let's make something memorable. Here are some recommendations for apres ski bars in Megeve France that can make your vacation in Megeve even more memorable.

1. The Cocoon Club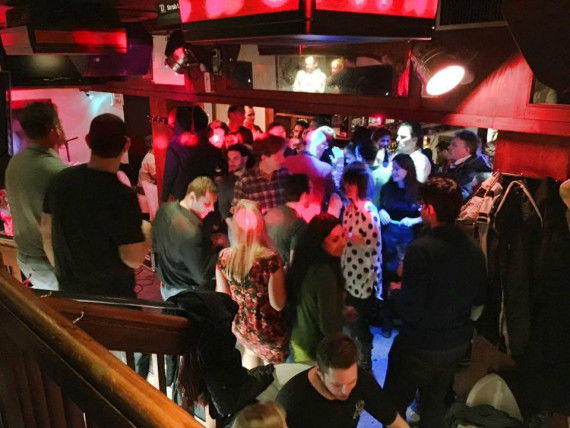 One of the oldest places to enjoy an apres ski party, The Cocoon Club embodies an old-school Megeve vibe. Cocoon Club, which was established 25 years ago, is always ready to throw a party with music DJs who can always hypnotize the crowds of tourists and locals alike. You can enjoy the show every weekday until 3 am and 5 am on weekends. Interested in knowing more about Cocoon Club, you can read the full review HERE.
2. The Lodge Bar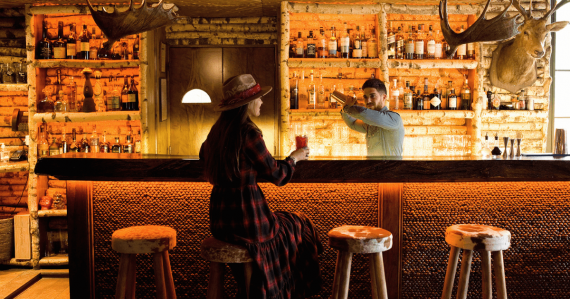 The Lodge Bar is one of the best apres ski destinations in Megeve. With an approach resembling a traditional log cabin, The Lodge Bar succeeds in providing a comfortable American atmosphere. Brown leather chairs, wooden architecture, hypnotizing music, drinks and food to satisfy your party cravings. It is also quite close to the ski lifts in the center of the resort.
3. La Folie Douce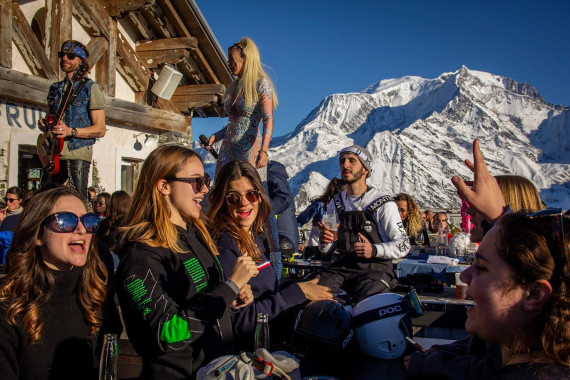 La Folie Douce is an apres ski bar located at the top of Mont Joux. With its position at the top of the peak and having large outdoor terrace, you can dance to the beats of DJ music with stunning mountain views as your background. The show starts at 2.30 pm and until the lift closes.
4. Le TIGrr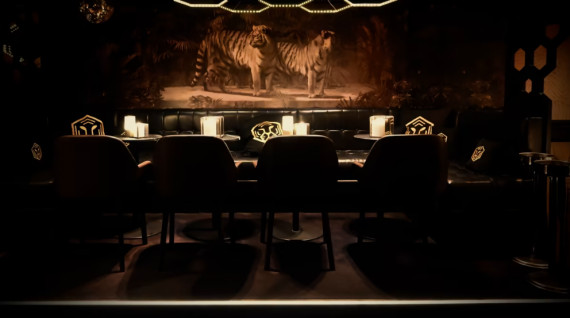 Its very strategic location in the heart of Megeve village square makes Le TIGrr very crowded with apres ski party lovers. Le TIGrr specializes in cocktails, sushi, a sophisticated atmosphere, and DJs ready to make you dance the night away. Apres ski bar is open daily from 6.30 pm to 1.30 am
5. Stefano Forever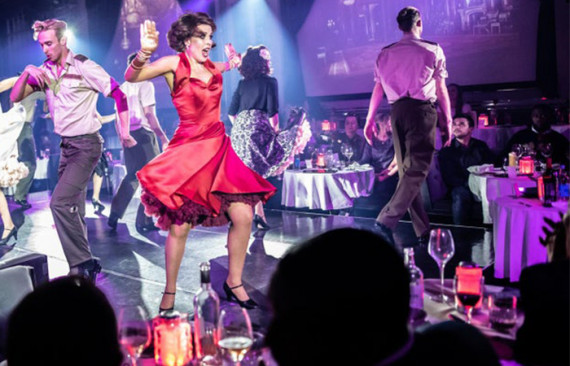 Stefano Forever is an upscale entertainment venue that only offers the finest beverages. There you can enjoy cocktails, wine, and Italian food with live music programs from Cabaret, New Burlesque, and Circus every night throughout the season. This is a must-visit while enjoying Megeve's apres-ski scene.