Megeve is one of the most popular ski resorts in the French Alps. Nestled in the heart of the Mont-Blanc massif, this charming village boasts more than 400km of ski runs. From gentle beginner slopes to challenging expert runs, Megeve has something to offer skiers of all levels. If you're planning a ski trip to Megeve, here are some of the top ski runs you won't want to miss:
1. Jaillet
Located in Haute-Savoie in the Rhône-Alpes region, the Jaillet ski run offers spectacular views of the Alps and beautiful surroundings perfect for holidays with family and friends. The Jaillet ski run is renowned for the accessibility, safety, and comfort it offers to visitors of all ages and ski skill levels. The Jaillet ski run also has soft, thick snow throughout the winter, so this makes it attractiveness multiplied.
The Jaillet ski run has 28 different ski runs varying in length from 40 to 4000 meters. There are also 18 ski lifts, including a chairlift and a modern cable car that can take visitors to the top of the mountain for incredible views from above.
2. Rochebrune
Rochebrune is another great area for intermediate skiers. Rochebrune offers a variety of different ski runs, from the ski runs suitable for beginners to ski runs that challenge the skiers expert. There are 31 ski runs in Rochebrune varying in length from 50 to 3000 meters. Visitors can enjoy scenic ski run with spectacular natural views throughout the winter.
Rochebrune also offers a comprehensive range of facilities, including modern ski lifts, chairlifts, and a cable car that can take visitors to the top of the mountain. Additionally, there is a ski area for children, a cross-country ski run, and a night ski run.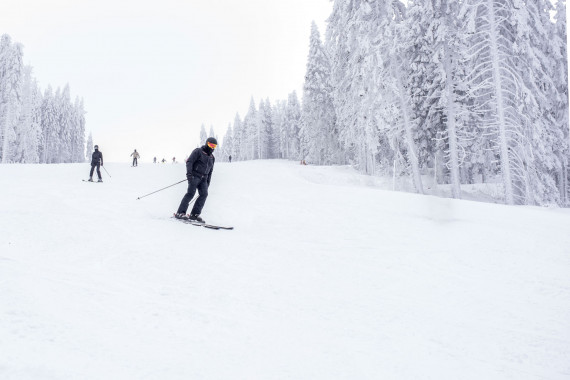 3. Mont d'Arbois
Mont d'Arbois is a popular area for advanced skiers. The ski runs on Mont d'Arbois are very diverse, there are more than 300 km of ski trails that can be chosen by visitors. For expert skiers, Mont d'Arbois offers several challenging ski runs. The challenging ski run has steep inclines, so need requiring good technical skills and experience in skiing. One of the challenging ski runs on Mont d'Arbois is "La Face". The track is known for its steep and difficult slopes and is located at an altitude of 1850 meters.
4. Cotes 2000
Cote 2000 is a great area for both intermediate and advanced skiers. The ski trails on Cote 2000 consist of more than 40 runs, including some of the most challenging. Some of the tracks on Cote 2000 are even used for international ski competitions. One of the more challenging ski runs in Cote 2000 is "Emile Allais". The track is named after the French skiing legend who was the first world champion. The challenging ski run has steep inclines, so it requires good technical skills to slide safely.
For expert skiers, Cote 2000 also offers some challenging off-piste runs. The off-piste ski track at Cote 2000 is located in an unguarded area and requires a high degree of technical skill and appropriate equipment. However, for the experienced and adventurous, the off-piste ski run at Cote 2000 offers a unique and challenging ski experience.
5. Mont Joly
Mont Joly is the highest peak in the Megeve ski area, reaching an altitude of 2,525 meters. The runs here are mostly for advanced skiers, with steep slopes and challenging terrain. Challenging ski runs on Mont Joly include the "Descente des Avenières" and "Piste de La Peniaz", with steep slopes and challenging snow conditions. Even though it is challenging, the views that are given make every effort spent beautifully paid off.
Whether you're a beginner or an expert skier, Megeve offers plenty of options for a fantastic ski holiday. With so many great runs to choose from, you're sure to find your perfect slope in this beautiful corner of the French Alps.
What are you waiting for, immediately plan a winter vacation to Megeve with your family. Feel the thrill and unforgettable experience of skiing at one of the best ski resorts in France. Prepare a list of activities or places you want to visit in Megeve and entrust your accommodation matters to us. We have 2 choices of properties that are perfect for those of you who are traveling to Megeve with a small group or a large group.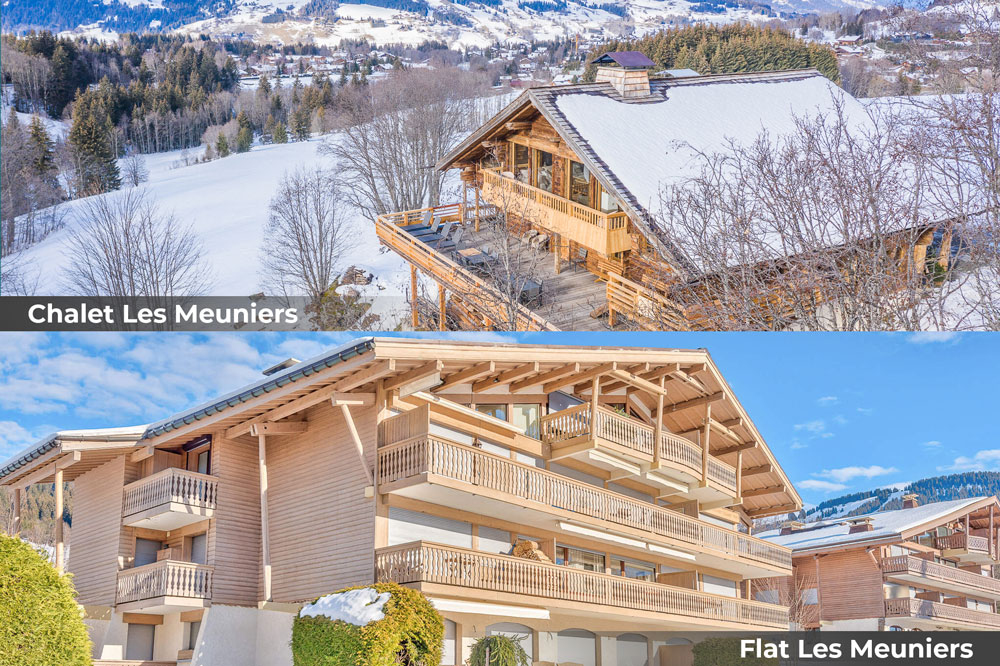 Chalet Les Meuniers is our iconic property for those of you who are on vacation with a large group. The 450m2 building space on 2 acres of private land, this traditional wooden mountain chalet in Megeve can accommodate all members of your group up to 12 people. Click HERE to find out the facilities and promo prices this month.
Flat Les Meuniers is our property of several apartment options for those of you who are on with a smaller group that can accommodate from 2 to 10 people with free access to an indoor swimming pool and sauna and only 10 minutes walk to the nearest ski lift. Click HERE to find out the facilities and promo prices this month.