For you hiking lovers, you don't need to wait for summer to explore. You can also channel your hobbies in winter by trying snowshoeing. Megeve, in France, is one of the most popular destinations for snowshoeing because it has lots of routes and beautiful views that you can enjoy while doing this activity. Some of the popular routes are Le Mont d'Arbois, Le Col de la Colombière, Le Mont Joly, Le Tour du Mont Blanc and many more. If you are interested in the Le Col de la Colombière line, then you are in the right article.
Le Col de la Colombière Snowshoe Trail

Le Col de la Colombière is a mountain pass located in the French Alps, near the town of Le Grand-Bornand. The area is famous for its winter sports activities, including skiing, snowboarding, and snowshoeing. Among the various snowshoe trails in the region, the one that stands out is the snowshoe trail Le Col de la Colombière.

The trail starts from the parking lot at the Col de la Colombière pass and follows a well-marked path through the forest. The route is relatively easy, making it suitable for beginners and families with children. The trail covers a distance of about 4.5 kilometers and takes around 2 hours to complete.

The snowshoe trail Le Col de la Colombière offers breathtaking views of the surrounding mountains and valleys. The snow-covered trees and the peaceful atmosphere create a magical winter wonderland experience. Along the way, there are several viewpoints where you can stop to take photos or simply enjoy the scenery.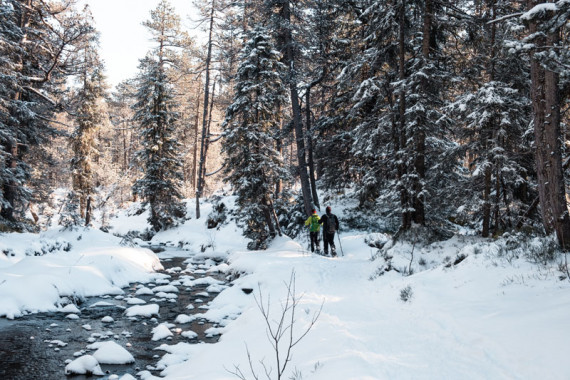 The trail is well-maintained and easy to follow, with signposts at regular intervals. Snowshoes can be rented at various locations in the area, including the nearby town of Le Grand-Bornand. It is also recommended to bring warm clothing, waterproof boots, and sunscreen.

In conclusion, the snowshoe trail Le Col de la Colombière is a must-visit for anyone looking for a winter adventure in the French Alps. The easy-to-follow trail, breathtaking scenery, and peaceful atmosphere make it a perfect activity for families, beginners, and experienced snowshoers alike. So, grab your snowshoes, bundle up, and head out to explore this beautiful winter wonderland!
If you want to know more details about other popular snowshoe trails in Megeve, please read the full article HERE
Megeve's appeal in winter isn't just snowshoeing. As one of the most favorite winter vacation destinations in France, Megeve offers many exciting activities such as skiing & snowboarding, ice skating, sledding, ice climbing, spa, apres-ski, and many more. Come on, bring your family here, and give them the best winter vacation experience. To perfect your holiday activities in Megeve, we are ready to provide friendly accommodation services.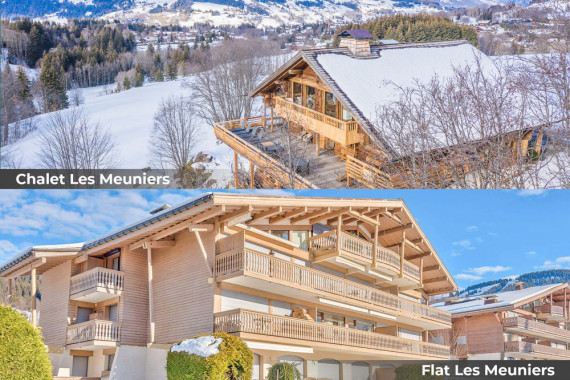 We have 2 properties that can be your choice of places to stay while on vacation in Megeve. Chalet Les Meuniers is a traditional wooden mountain chalet in Megeve which offers a panoramic view of the valley directly from the large terrace. Some of the facilities that you can enjoy while staying at Chalet Les Meuniers such as 8 bedrooms, five bathrooms, a very large living room, a double chimney rotisserie, complete kitchen equipment, a gym room for you to exercise, and other facilities you can see HERE.
For those of you who prefer or are looking for an apartment in Megeve, then our Flat Les Meuniers is perfect for you. With a variety of rooms available, this flat can accommodate from 2 to 10 people with free access to an indoor swimming pool and sauna. One of the best parts of this flat is you just need only 10 minutes walk to the nearest ski lift. Click HERE to find out the facilities and promo prices this month.